Published: March 1, 2017
Out-of-box, both Magento 1 and 2 provides the ability to toggle between "Grid View" and "List View".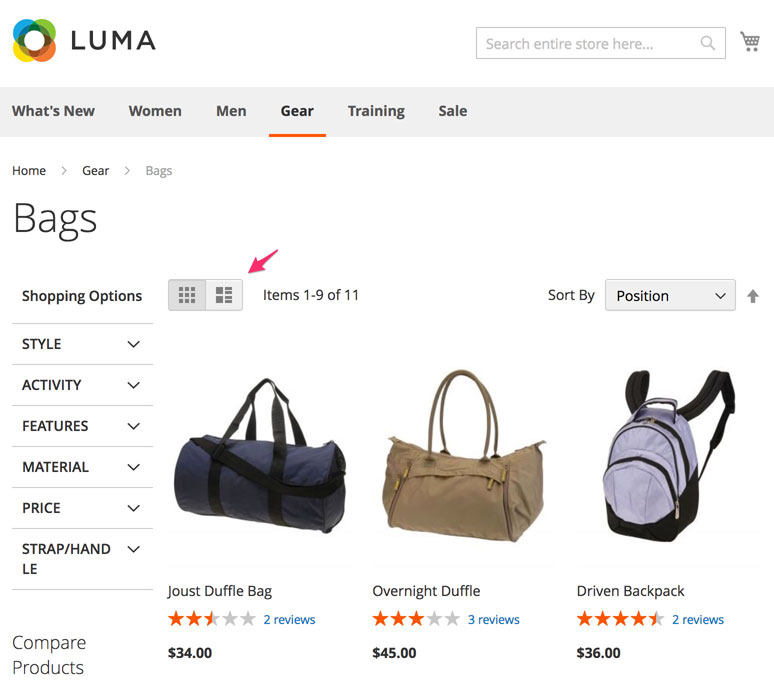 "Grid View" displays the products in an image grid, as pictured above. It is the default "mode" for viewing a category or search results page.
In "List View" the products are listed in a single column as pictured below.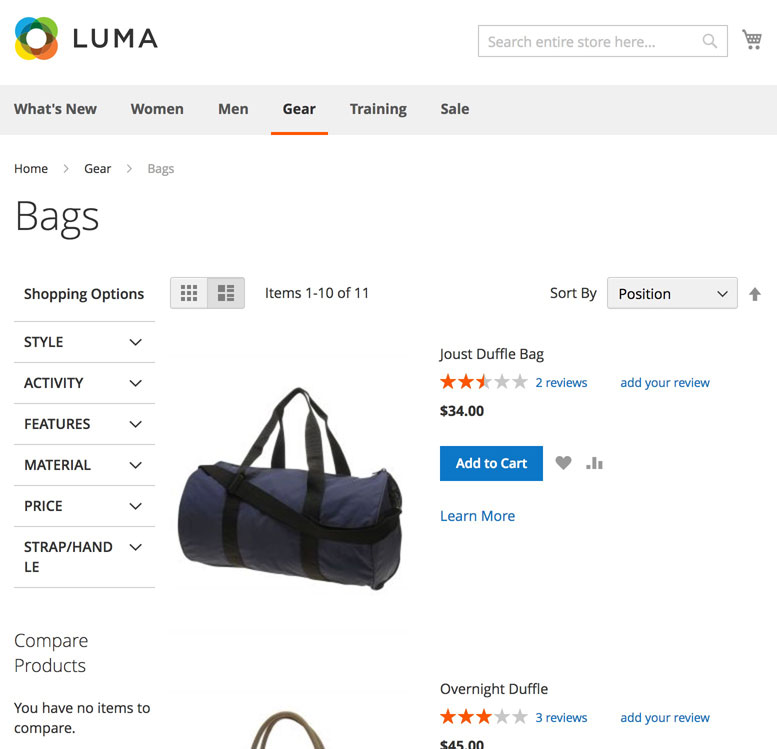 Not only is list view unnecessary, it's also harmful. Here I'll explain why…