Published: April 22, 2017
I'm currently in the process of preparing slides for an upcoming talk. One technique I'm using to help structure the talk is an "agenda" slide. It's basically a bulleted list of topics that will be covered in the presentation.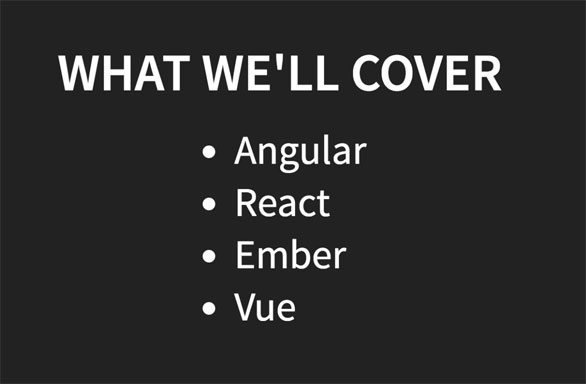 As I'm presenting, to facilitate a smooth transition, I pull up the "agenda" slide each time I'm about to dive into a new topic. There, the next topic is visually distinguished from the other topics.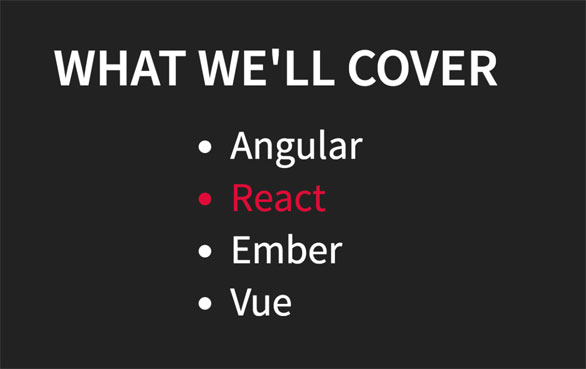 I'm using reveal.js for the presentation, which allows me to write my slides in HTML (or Markdown), CSS and JavaScript. So the markup looks something like this…
<h3>

What We'll Cover

</h3>




<ul>


    

<li>

Angular

</li>


    

<li

 

class=

"current-topic"

>

React

</li>


    

<li>

Ember

</li>


    

<li>

Vue

</li>




</ul>



As I was working on the slides, I started getting frustrated with copying and pasting the agenda over and over. Doing so means that if I decide to include a new topic in the talk, I need to update multiple instances of the agenda, spread across the deck.
Here I'll show you how I used a custom HTML element to solve this problem.