Blog
Published: October 12, 2016
Recently I've been working on a little side project called pngarbage. It's a command line tool for scanning webpages and identifying image bloat. The tool is written in Go which allows me to distribute a single binary with no dependencies. I'm just in the infancy of the project and plan on (ok…hope to be) adding a bunch of new features. With that in mind, one thing I've been thinking about recently is auto-updating strategies.
I spent some time thinking about tools I use daily that implement auto-updating. The first one that came to mind is oh-my-zsh, one of the most starred repos on Github. If you've used it before you're probably pretty familiar with this screen…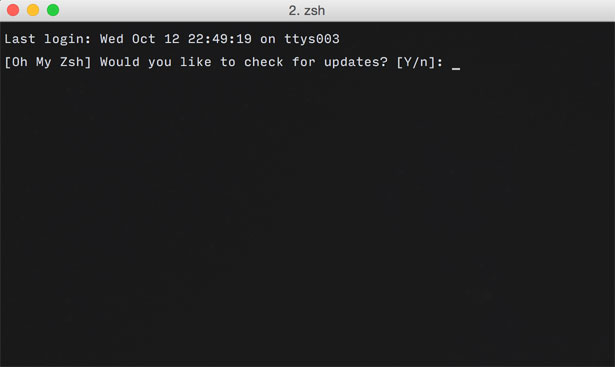 I spent a bit of time reviewing how oh-my-zsh goes about auto-updating and thought it would be worthwhile to do a short write up of my findings.